A Christmas Hair Preparation Guide from stone hairdressing salons in Canterbury & Kings Hill
Christmas is fast approaching and you'll want to be on top of your hair game! At stone hairdressing salons in Canterbury & Kings Hill we have all the hair preparation essentials to bring some Christmas Sparkle into your life.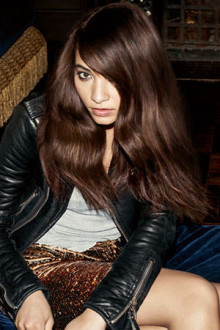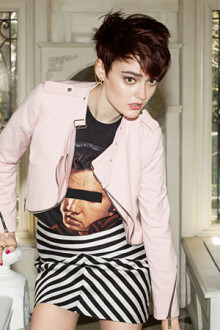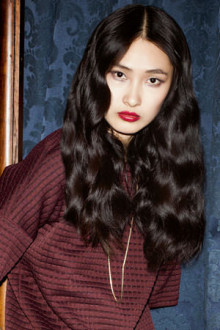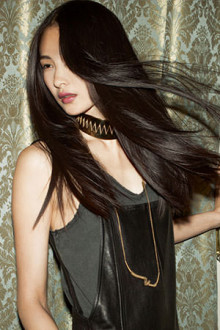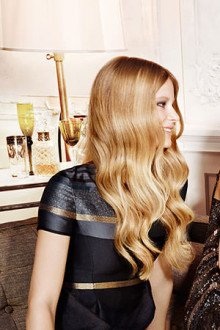 Christmas Hair Colour Correction
Has your hair been over-processed by the sun or with bleach and become too dry or too brittle? The wintry weather can also play havoc with the condition of your colour processed hair. At stone hairdressing salons we can repair bleach damaged hair by restoring some of the moisture that has been lost by over processing, and the good news is, once treated your hair will revert back to healthy vibrant hair, just perfect for all of those Christmas parties coming up!
Don't Just Trim Your Tree!
Something as simple as a trim can be enough to help you look refreshed and amazing this festive party season. Book in for a consultation by calling your local salon for an appointment. We can analyse your hair and scalp and assess your hair texture, face shape and hair's capabilities to come up with some hairstyles that will suit you.
Send Your Lord a Leaping!
It's not just us ladies who want to look our best during the festive season and we provide the best men's grooming services in Canterbury & King's Hill. Our team of highly experienced and friendly stylists at stone hairdressing salons will create a completely bespoke men's hairdressing service for you. We like to stay at the forefront of gent's hair trends, as well as creating all of the classic men's hairstyles too. We offer a wide range of men's hairdressing, barbering and colouring services for men, using the best products from Label.men.
Beauty Works This Christmas
Forget the hassle of growing your hair and have some high-quality human hair extensions added to your locks instead! Whether you're after a little or a lot of length, Beauty Works hair extensions come in several different lengths to help you achieve the look you desire.
Is It Time for a Blowout?
Stand out from the crowd at your Christmas Party with a dazzling blow-dried hairstyle created by our talented team. Get big, bouncy party hair with a blow-dry, or for a more elaborate hairstyle, ask our stylists about our special occasion hair services.
The Gift of Giving
Stuck for Christmas gift ideas? Why not give your loved ones the gift of gorgeous hair this Christmas with a stone hairdressing gift card. Call your local salon for more information.
A Colourful Christmas!
If you want to change the colour of your hair in preparation for the festive season, our team of expert hair colourists at stone hairdressing salons in Canterbury & Kings Hill will use the latest colours from the internationally renowned L'Oreal colour masters, we will help you find the perfect hair colour for you.
Please note: If you are new to hair colour or have not had your hair coloured at stone hairdressing salons in Canterbury & Kings Hill before, you will be required to have a quick skin allergy test at least 48 hours prior to your hair colour appointment.
Christmas Treat(ment)s
Every day, your hair faces the elements and is exposed to both high heat and intense cold, which can often leave it feeling dry, dull and lacking in vitality. At stone hairdressing salons in Canterbury & Kings Hill, we understand that you want to look after your hair and learn how to keep it in the best condition possible. Our professional stylists are trained to analyse your hair's individual needs and then offer luxury hair treatments that are tailored to your hair to give it a much-needed boost.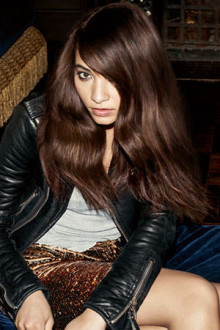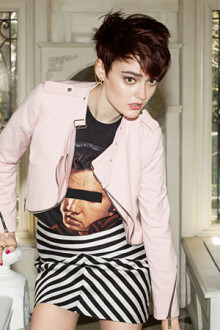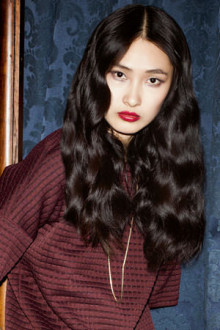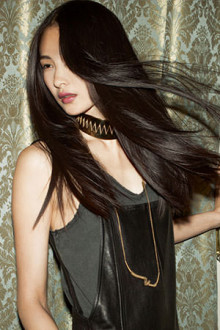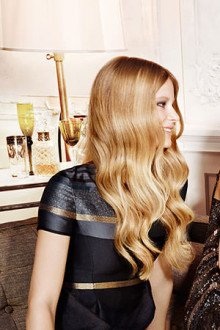 Book Your Pre-Christmas Hair Appointment at stone hairdressing salons in Canterbury & Kings Hill
To get your perfect pre-Christmas preparations booked in at the best salons in Canterbury & Kings Hill, please call your local salon or book online.